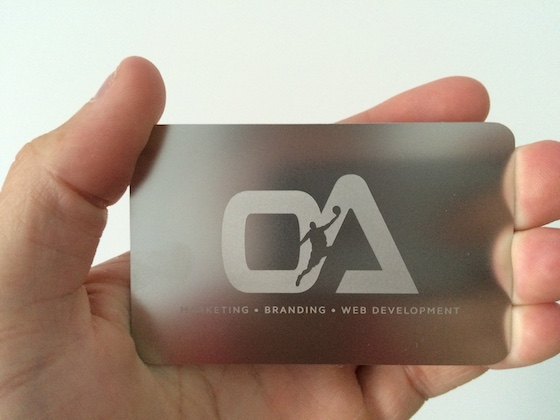 Stainless steel business cards provide quiet the talking point when you introduce yourself. Optimal Acclaim is a Sports Marketing & Branding Agency in NYC and we have recently helped them with there website, branding and business cards.
The silver stainless steel with engraving makes each meet and greet something special.
For more on Optimal Acclaim or more about our custom services please send us an email.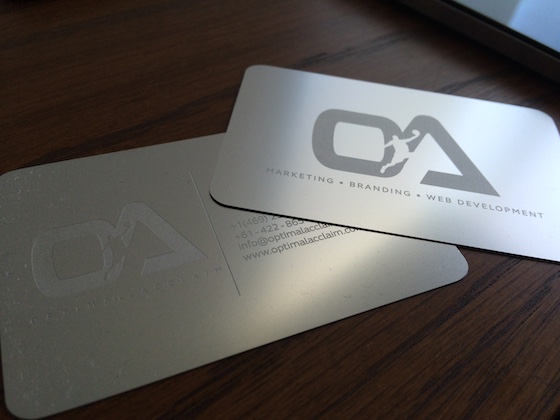 Optimal: Best or most favorable: optimum


Based in New York, Optimal Acclaim is a sports-specific digital agency, specializing in web development, personal & product management, web-based marketing and digital relations. 


At Optimal Acclaim, we believe life is a game. And like any game, there is only one way to play. Play to win.

Our Clients extend the reach, reputation and revenue of their enterprise with a creative, digital-based service that extends beyond the everyday thought process.

Be Optimal. Find Acclaim. Play to win with Optimal Acclaim.