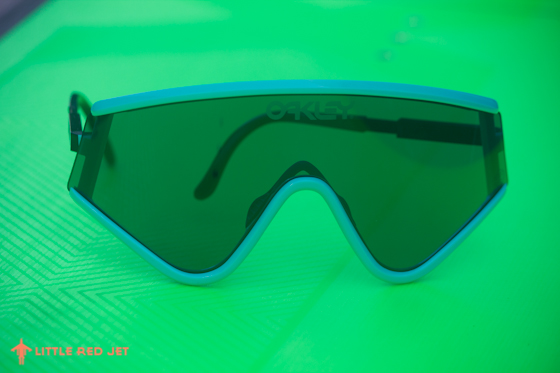 For the past few weeks we have been testing the Oakley Eyeshades from the Heritage Collection.
Check out all the little features below and what we thought of them! Heritage collection brings back all the memories surrounding the 80s (even though we never lived them – we feel like we did, when we throw them on!)
Be sure to see all our other pics on Instagram @littleredjet
Celebrating the 30th anniversary of Oakley performance eyewear, the Heritage Collection salutes the evolution of a revolution by bringing back vintage rarities for a limited time. It's a chance to own a piece of history with a classic look that shows your respect for sport heritage and smooth retro style. Oakley Eyeshades™, Razor Blades™ and Frogskins® are offered with commemorative highlights and collectible extras, and we've added riffs to a few contemporary designs so today's athletes can carry the colors of history and pride.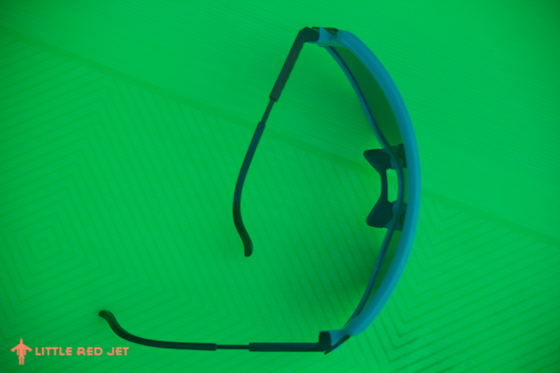 The arms are quite sturdy, even though they look very fragile and light.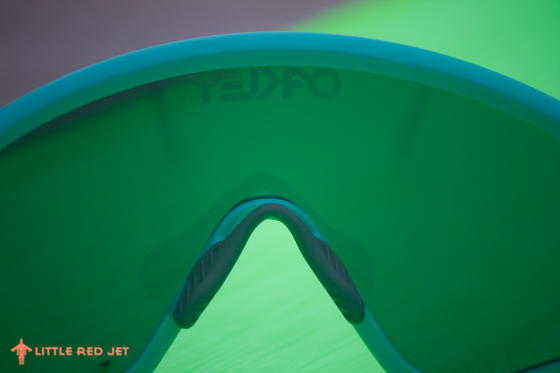 The nose piece is one of the best ones done by Oakley, its soft and gel like allowing you to wear the frames for extended periods of time and not have that pinching or aching pain.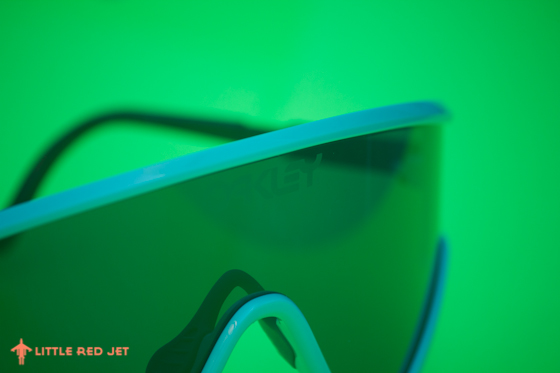 The slight engraving in the middle of the lens is subtle and a nice addition to the glasses. Personally I am against any sort of markings on lens expect for this pair. I will go into detail about this in the Oakley Frogskin Heritage Edition Pair post.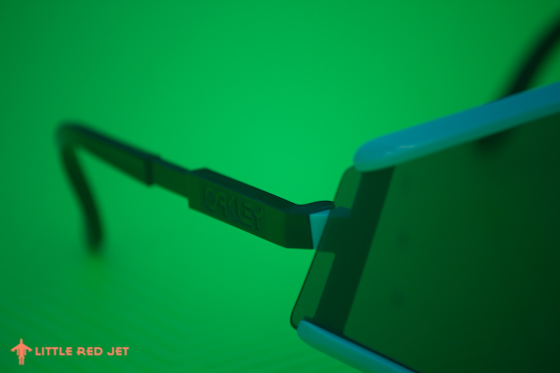 The impressed lettering on the arms are a great feature. Most of the other frames developed by Oakley have embossed logos sticking out.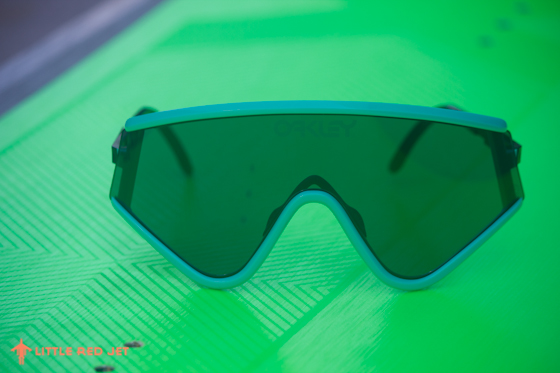 Below are just some of the random shots we took and applied a filter too. It would be good to see a glow in the dark frame come out within this range, or somehow incorporate changeable arms like some of the other styles in the collection.
More at Oakley.