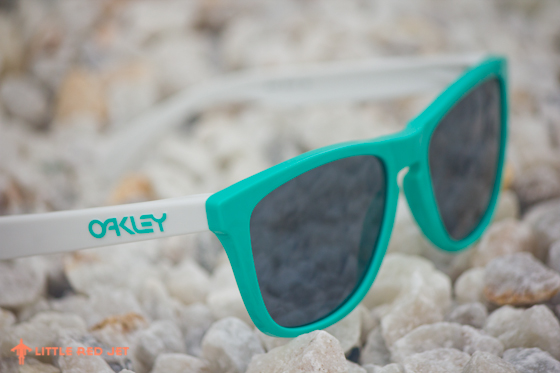 We have been playing around with the Oakley Heritage Collection recently. We started with the Eyeshades and then moved onto these classics – The Frogskins.
If you don't believe that these are durable sunglasses, then think again. They can withstand the test.
We headed into our nearest store first off to get the run down of them.
Some of the best features are….
– The easy snap lock arms that can be changed or replaced in just seconds, same with the lens.
– The old school half half colours. (Personally I'm not a fan I'm a one tone type of a guy, your classics – blacks or clears)
– But the most impressive thing was how much force these sunnies could take – we twisted the frames to about 45 degrees and it didn't even feel like it was going to snap. The lens is the first signs that your on the edge; these will pop out.
*We don't recommend doing it, however thats up to you. Tough luck if you snap em!
The Frogskins are the 3rd set in the Heritage Collection which you can read more about over at Oakley.
More over at Oakley.